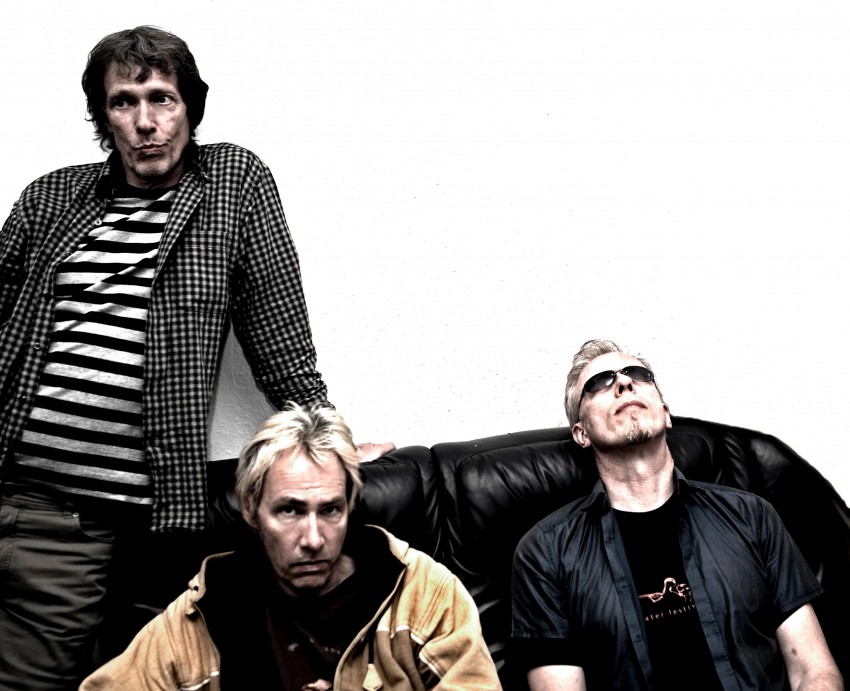 Peter Wolbrandt (git, voc)
Jan Fride Wolbrandt (dr)
Hellmut Hattler (b)
Berlin, 1971, four young musicians, Hellmut Hattler, Peter Wolbrandt, Jan Fride and Johannes "Alto" Pappert had formed a band which soon would give them the reputation of being one of the strongest live-bands in Europe. By luck they found a new place to live with their music in "Wintrup", a big solitary farmhouse in the Teutoburger Wald which would be the center of their creativeness for the next seven years.
In 1972 they produced their first album which among others contains the classics "Kraan Arabia"and "Sarahs Ritt durch den Schwarzwald" which meanwhile have advanced to be favorites among their audience. In the next years they produced more records, "Wintrup" and "Andy Nogger" which was published in the USA and Canada in 1975 and reached place 9 on the billboard fm-action list. After producing a live double album, becoming one of the highest sales figures of German groups in general, KRAAN got a new band member. Ingo Bischof joined the group in 1976 and when Alto Pappert left the group shortly after, the dominating saxophone was replaced by Ingo's keyboards and KRAAN gained back the former quality of jazzy improvisations.
In the coming years, KRAAN had a changing life. The band members went on different ways with solo projects and other bands. They rejoined in various combinations with other musicians to get back on the road or record new albums. They had various come backs, but never really made the resurrection with the original fame of KRAAN until 2000.
Just for their 30th anniversary the four core band members rejoined for the tour that revived the quality and creativity of their best times. Throughout the tour they recorded a new album, "live2001" with favorite tunes and new live versions. The band played and recorded their first ever US shows, the "progday" festival and the "NEARfest" and released the brand new studio album "through" in summer of 2003.
Many tried to describe the music of KRAAN as Jazz Rock or Funk jazz. The band members themselves always tried not to characterize their music and avoid ending up in a dead end street. Although the style might have changed throughout the past 30 years, almost all listeners and critics agree that KRAAN is unique. What you will always get is improvisation that does not drift away, but lead to the point where the four become one again, the strong rhythm based on Fride's drums and Hattler's unique bass artistic, Bischof's keyboards that put a foundation, catch you and carry you away and Wolbrandt's unseen guitar virtuosity that leads or complements.
(Jan Grodecki, Seattle)
Links
MP3 und FLAC Downloads: kraan.bandcamp.com
kraan.de
facebook